The Literacy Project launched our reading program service to struggling readers in South Summit School District beginning in the 2018-19 school year and expanded in to the Granite School District in the 2021-22 school year. The Utah Chapter's reading program accesses and enhances key phonic skills among struggling readers in second grade at "no cost" to both the child and the school. The program promotes learning in a fun, social and interactive environment; uses proven methods to maximize the learning experience; ensures literacy for the crucial third-grade literacy milestone; and fosters self-sufficiency and economic success through academic and attitudinal achievement. Founded in 2009, TLP has helped more than 10,000 struggling readers become fundamentally proficient and more self-confident in reading.
The Literacy Project of Utah Staff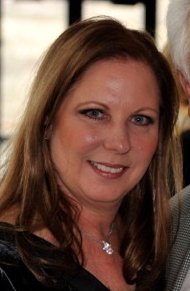 Laura Redd Rubin
Regional Director
As Regional Director in Utah, Laura Rubin brings more than 40 years of executive management and philanthropic experience to her position at The Literacy Project. Laura Rubin's extensive background in everything from managing complex organizational structures to planning annual special events helps bring The Literacy Project an exemplary employee capable of high-level executive management. Her leadership skills provide effective communication and solid relationships with educators, volunteers, and supporters. Laura applies her keen attention to detail, problem-solving abilities, and financial literacy to effectively meet the challenges of The Literacy Project's fight against illiteracy. Laura's role as the Regional Director in Utah focuses on the stewardship of local school programming, public and donor relations, as well as event planning and fundraising. She also leads the charge on expanding The Literacy Project's digital communication platform and fundraising tools. She will serve as the TLP liaison for Utah school districts, the Booster Club and volunteer management. An avid golfer and foodie, Laura and her husband enjoy entertaining friends and family, travel, and time with their two children and three grandchildren.