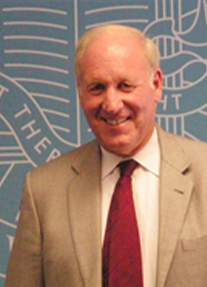 Daniel G. Aldrich III, PhD.
Senior Development Associate, Office of the President, University of California
Active Volunteer; Past President of Chamber of Commerce, United Way & Rotary Club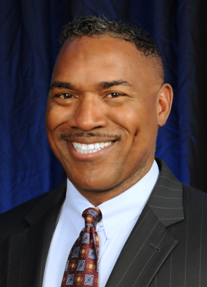 Dr. Darryl S. Adams
Former Superintendent Of Schools For The Coachella Valley Unified School District
Dr. Darryl S. Adams began his career as a professional musician, songwriter and music publisher. After ten years in the music business, he followed his love for music and went on to serve as a Music Teacher and Band Director, Middle School Assistant Principal, High School Assistant Principal, High School Principal, Director of Human Resources, Assistant Superintendent of Human Resources.
Dr. Adams has been previously recognized as a Teacher of the Year in Los Angeles County. Dr. Adams earned his Bachelor of Music Education degree from the University of Memphis, his Master of Education Administration degree from California State University, Los Angeles and his Doctoral degree from Azusa Pacific University. Under Dr. Adams' leadership, the Governing Board has approved "Measure X", a 21st Century Teaching and Mobile Learning initiative that will place 18,000 iPads in the hands of all 18,000 CVUSD students along with the technology infrastructure to allow students to connect and learn all day, every day. Other initiatives of note are the Health, Wellness and K-12 Sports program which promotes healthy life long fitness and eating habits. Dr. Adams is leading the district to a new level of efficiency with the building of the new CVUSD Education and Community Support Center. The Center will allow the district to increase productivity and realize financial savings. The center will support the community by way of a state of the art Parent Resource Center, an expanded Adult Education center and a modern bus transportation division which will include shade structure for facility parking that will rely on solar panels to power the facility. Dr. Adams has led the way in increasing the District's financial stability. He is proud to have stabilized the district's fiscal position which has resulted in no layoffs of Certificated or Classified employees over the last two years. Dr. Adams has implemented a collaborative servant leadership style and believes in working with the entire school community to realize the primary mission of education: Preparing all students for College, Career and Citizenship. Dr. Adams serves on the Board of Directors for United Way of the Desert, the Coachella Valley Economic Partnership and the Ophelia Project.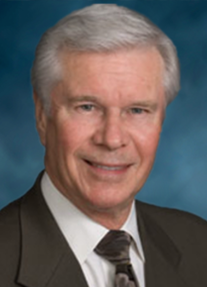 David Long, PhD.
Former Riverside County Superintendent of Schools, Former CA Secretary of Education, Former President of the CA County Superintendents Educational Services Association (CCSESA), Chairperson of the Federal Education Safe and Drug Free Schools and Community Advisory Committee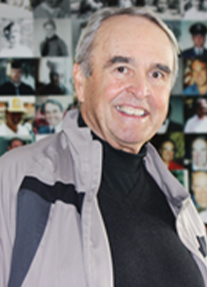 Francis M. Crinella, PhD.
Clinical Professor of Pediatrics, Psychiatry & Human Behavior, and Physical Medicine & Rehabilitation, University of California, Irvine Director, Neuropsychology Laboratory, UCI Child Development Center Department of Pediatrics, University of California, Irvine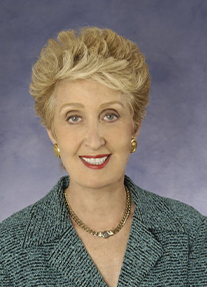 Lee Hausner, PhD.
Educational Psychologist
Senior Managing Director, First Foundation Advisors. Lee Hausner is an internationally recognized clinical psychologist, business consultant and family wealth advisor. She served as the senior psychologist for the Beverly Hills Unified School District for 17 years.
An acknowledged expert on psychological issues involving wealth and wealth transfer, she was a presenter at the World Economic Forum in Davos and is a frequent participant at the high wealth/private client conferences for major financial institutions. Lee is co-author with Doug Freeman of "A Founder's Guide to the Family Foundation", published by the Council on Foundations, and "The Legacy Family…The Definitive Guide to Building a Successful Multigenerational Family." She is the author of the seminal work regarding wealth and the family; "Children of Paradise: Successful Parenting for Prosperous Families" and co-author of the critically acclaimed family business resource book "Hats Off to You 2: Balancing Roles and Creating Success in Family Business." Lee is a graduate of Northwestern University (B.A., Psychology), San Francisco State University (M.A., Psychology), and Kensington University (Ph.D., Psychology).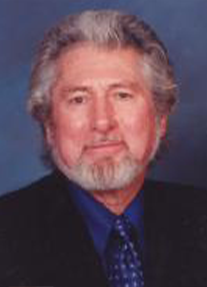 R. Preston Gelhart, PhD.
Educational Psychologist, EL 1336, Emeritus Professor of Education & Psychology, Pepperdine University, Co-founder and author of the book, The Write to Read, an educational kit designed to serve as a model to enable children to develop their own literacy reading skills, creativity and conceptual style. He is a Co-founder of an after school educational center dealing with children with special needs.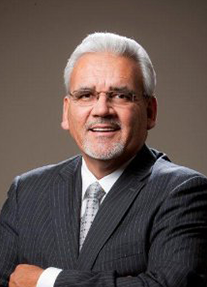 Richard Porras
Regional Vice President At AT&T
Born and raised in Santa Ana, Richard Porras graduated from Saddleback High School and attended Santa Ana College before going to work for AT&T. Richard later earned a Bachelor of Arts degree in Business Science from the University of Redlands in 1995.
Richard started his career at Pacific Bell in 1977 as a Long-Distance Operator. In 1984, he was instrumental in developing one of the state's first translation bureaus, "Servicio en Espanol". Richard has held various positions in human resources and managed employment and recruitment for Los Angeles, Orange, Riverside/San Bernardino, and San Diego counties. In 1997, Richard accepted a position as External Affairs Director, representing the corporation to the communities of Santa Ana, Costa Mesa, and Placentia. In January 2000, Richard was appointed as Area Vice President overseeing External Affairs for Orange, Riverside and San Bernardino counties. During his 41 year tenure with the company, Porras has watched the corporation maintain its leading edge in the industry as telecommunications technology advanced at breakneck speed. Through the evolution of its brand from AT&T, to Pacific Bell with its divesture in 1984, to SBC with its merger in 1996, to its re-emerge to AT&T in 2006, Porras continued advancing in his career as well. Porras currently directs business, community and governmental relations for AT&T in Orange, Riverside and San Bernardino counties. In his role, he serves on numerous boards of business and community organizations. Richard is the Past Chair of the board of directors of the Santa Ana Chamber of Commerce, he is a board member of the Orange County Hispanic Chamber; he is the Past President and current board member of the Boys/Girls Club of Santa Ana, and a board member of the Rancho Santiago Community College and Vanguard University Foundations. Richard is a board member of the High School Inc. Foundation working with the Santa Ana School Board and the Santa Ana Chamber of Commerce. Porras also sits on the Latino Youth Leadership of Orange County board as well as the Drug Use Is Life Abuse board for the Orange County Sheriff Advisory board. He is also a board member of the Children's Foundation, as well as the Past Chair of the Orange County Business Council where he chairs the Workforce Development Committee. Richard and Cindy Porras have been married for 45 years and reside in San Clemente and have two daughters, Missy and Amber both graduates of UC Santa Barbara.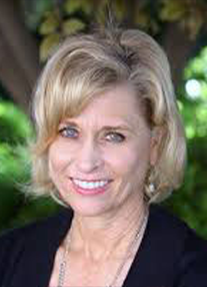 Sharon Cordes, PhD.
Former Director of Assessment and Evaluation at Tustin Unified School District, 2007 Recipient of the Distinguished Alumnae Award from UC Irvine, Founding Member of the UCI School of Education Alumni Executive Committee, Member of the UCI School of Education Dean's Advisory Board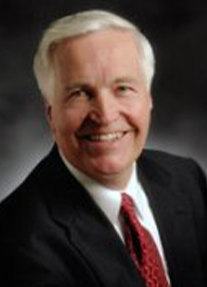 William M. Habermehl
Orange County Superintendent of Schools Emeritus, Superintendent of Distinction Award bestowed by Pepperdine Univ. 2010, Power-Packed Philanthropist Award bestowed by the Orange County Community Foundation, 2011 PTA Honorary Service Award for outstanding community service to children youth in a community bestowed, 2012
Author of the book, From Dropout….to Diploma: the ACCESS Code to Student Success, which shares the story of the program he started over 20 years ago which has saved hundreds of thousands of students from dropping out of school and going on to be successful in community colleges, universities and career technical programs.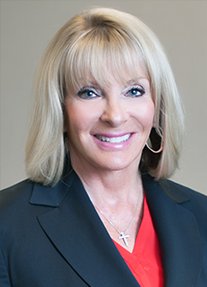 Cindy Galardi Culpepper
CEO, Wienerschitzel
Cindy Galardi Culpepper began her role as chairperson and CEO of Galardi Group, Inc. (GGI) in April, 2013, upon the passing of company founder John Galardi. Cindy's relationship with the company began in 1980 when she married John Galardi and spent nearly three decades living closely to the brands he developed.
John chose Cindy as his successor because he was confident in her ability as a leader, admired her work ethic, dedication and trusted that she would uphold the brand's core values. With the support of her talented executive team, Cindy is focused on the continued excellence and growth of the Galardi Group concepts: Wienerschnitzel (the world's largest hot dog chain), Tastee Freez LLC, and Hamburger Stand. Setting aggressive goals for the company and franchisees, her vision for the future includes brand expansion, both nationally and internationally. Since coming on board, Cindy has made charitable giving a priority and is committed to upping the amount of charity work and partnerships on behalf of the company. She is dedicated to strengthening GGI's local ties and giving back to the communities in which the more than 380 GGI restaurants across the U.S. serve.
Utah Chapter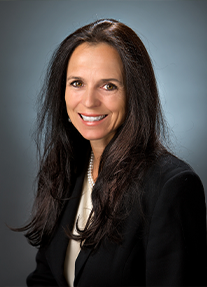 Beth Armstrong
Executive Director, People's Health Clinic
Beth Armstrong joined People's Health Clinic in June of 2016 with more than 25 years of healthcare experience. Beth has worked for such notable organizations as Cedars Sinai Cancer Center in LA, Northridge Medical Center and Hospital of the Good Samaritan in LA. She currently serves as the Executive Director of People's Health Clinic in Park City, a nonprofit clinic that provides quality healthcare to the uninsured of Summit and Wasatch Counties.
Utilizing her strong business and nonprofit knowledge, Armstrong serves on several boards including the Park City Hospital, the American Hospital Association, KPCW, Park City Public Arts Advisory Board, Art for Healing, the Promontory Foundation and the Executive Council of the Utah Symphony/Utah Orchestra. Beth received her BS in Accounting from McNeese State and an MBA from the University of New Orleans. She resides with her husband Roger in Park City, enjoying the town's world-class skiing, hiking, biking, and golf.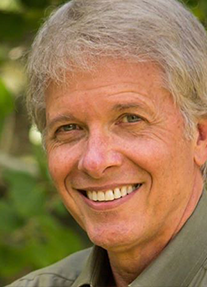 Roger Armstrong, Esq.
Attorney
Mr. Armstrong has been active in the entertainment industry for nearly 30 years first as a studio marketing executive and most recently as a prominent transactional entertainment attorney. Mr. Armstrong has been providing sophisticated legal representation to clients in the entertainment industry for the past 15 years and currently operates his own private law practice.
Mr. Armstrong practices transactional law with an emphasis on intellectual property in the motion picture, television, emerging media, publishing and advertising and marketing industries. He has represented clients in substantial transactions with Warner Bros., Universal Pictures, Sony Pictures, Paramount Pictures, Walt Disney Company, 20th Century Fox, Fox Broadcasting Company, PBS, Discovery Channel, NBC Studios, HBO, Showtime, AMC and Bravo. Mr. Armstrong represents theatrical motion picture and television producers, animation companies and motion picture production companies, television production companies along with motion picture and television actors and on-camera hosts, screenwriters, directors and book authors. Mr. Armstrong also provides legal advice to certain television news and magazine programs concerning defamation, rights of publicity and privacy issues. Mr. Armstrong has substantial experience in film finance and has provided legal representation concerning diverse film finance structures. Mr. Armstrong also negotiates employment agreements for motion picture and television executives. Mr. Armstrong also represents major corporations in negotiating sponsorship and endorsement agreements and agreements concerning product integration in motion picture and television productions. Mr. Armstrong also assists major companies with intellectual property assets that have been licensed for use as the basis of reality television series. Mr. Armstrong began his legal career as a litigator with the national law firm of Baker & Hostetler but soon moved to the national law firm of Manatt, Phelps & Phillips, LLP and its substantial entertainment law practice. Mr. Armstrong was elected to partner at Manatt remarkably only five years after law school and, from 2002 to 2004, served as the co-chair of the law firm's Entertainment Practice Group. Prior to becoming an attorney, Mr. Armstrong was a respected motion picture marketing executive. He served as Vice President of National Publicity for Universal Pictures and in the same capacity for TriStar Pictures and Executive Director of National Publicity for DeLaurentiis Entertainment Group. Mr. Armstrong formulated and implemented publicity campaigns for well over a hundred motion pictures such as JFK, Field of Dreams, Back to the Future Parts II and III, Do the Right Thing, Tremors, Hook, Basic Instinct, Sea of Love, Gorillas in the Mist, Bugsy, Parenthood, Backdraft and Blue Velvet. Mr. Armstrong lives in Park City, Utah, home of the Sundance Film Festival, and Los Angeles, California. He serves on the Motion Picture Advisory Committee for the Governor's Office of Economic Development for the State of Utah, which advises GOED concerning tax incentives for motion picture production in Utah. He also serves on the board of directors for the SLC Film Center in Salt Lake City, Utah. Mr. Armstrong is a member of the Academy of Motion Picture Arts and Sciences and is admitted to practice in California and Utah. Mr. Armstrong is a graduate of the University of California, San Diego and Loyola Law School in Los Angeles, California.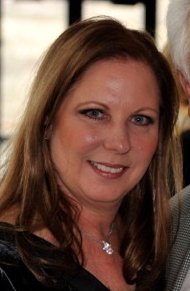 Laura Redd Rubin
Regional Director
As Regional Director in Utah, Laura Rubin brings more than 40 years of executive management and philanthropic experience to her position at The Literacy Project. Laura Rubin's extensive background in everything from managing complex organizational structures to planning annual special events helps bring The Literacy Project an exemplary employee capable of high-level executive management. Her leadership skills provide effective communication and solid relationships with educators, volunteers, and supporters.
Laura applies her keen attention to detail, problem-solving abilities, and financial literacy to effectively meet the challenges of The Literacy Project's fight against illiteracy. Laura's role as the Regional Director in Utah focuses on the stewardship of local school programming, public and donor relations, as well as event planning and fundraising. She also leads the charge on expanding The Literacy Project's digital communication platform and fundraising tools. She will serve as the TLP liaison for Utah school districts, the Booster Club and volunteer management. An avid golfer and foodie, Laura and her husband enjoy entertaining friends and family, travel, and time with their two children and three grandchildren.