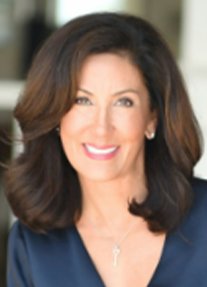 Sue Grant
Founder/Board Chair
Sue Grant is a visionary whose passion for giving the gift of literacy to struggling readers has fueled the formation and success of The Literacy Project. Grant's focus on her college education in psychology forged a desire to help troubled youth and thus began a lifelong journey to help those who needed it most.
Throughout her career, she has been involved with "bridging the literacy gap" amongst these children dating as far back as serving on the PTA board of her children's elementary school. She earned the "1988 Honorary Service Award" for her outstanding service to children and youth in literacy from the California Congress of the Parents, Teacher, and Students, Inc. Sue Grant has forged a lifelong career in helping the disadvantaged child, and in 2009 she founded The Literacy Project to serve the purpose of solving reading problems amongst school-age children who were endangered of becoming illiterate adults. Her vision and leadership as a Volunteer CEO have helped change the trajectory of illiteracy by serving over 10,500 children throughout Southern California, Utah, and Arizona and raising over $4.45 million for the cause. In 2011, the American Women Business Owner's Association awarded her the "Businesswoman of The Year Distinction Award." By 2012, her passionate career led her to be featured as one of "OC's Top 50 Business Leaders with a Cause" in the ON PURPOSE publication. She was one of three nonprofits representing the U.S. at the 2018 Annual EURead Summit along with 22 countries, and one of five finalists chosen at the 2020 International World Literacy Foundation Awards for excellence in service. In 2022, she was featured as one of "20 Most Inspiring Women Entrepreneurs 2022" by The Women Leaders Magazine. Grant is a founding member of the Coalition of Reading Excellence in Washington, D.C., a national voice promoting structured literacy. The Literacy Project has been continuously recognized with the U.S. Congressional Special Recognition Award for its "Outstanding Service to the Community." Sue Grant's primary passion has focused on serving school-age, underserved children, and literacy issues over her lifetime. She would tell you that there are many ways to save a life. The gift of reading is one of them.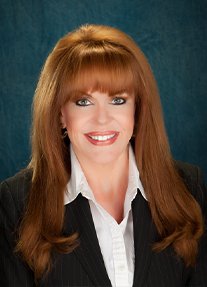 Penny M. Fox
CPA
Penny M. Fox, CPA specializes in tax and accounting services, including tax planning and return preparation, bookkeeping, business consulting, retirement, divorce, estate, trust and bankruptcy planning. An expert in her field, Penny has been serving Orange County for more than 30 years.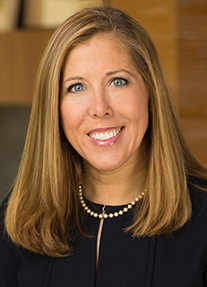 Fiona Grandi
Fiona Grandi is a leader in consulting services, with almost 30 years in public accounting. She currently serves as the head of US Risk Assurance Services for KPMG. She has balanced her client and market-facing endeavors with her philanthropic and not-for-profit activities.
Fiona's passions include mentoring the next generation of innovative pioneers and supporting life-long learning at all stages of the education journey. Prior to her current role, Fiona was KPMG's National Managing Partner for Innovation & Enterprise Solutions. In this role, Fiona was responsible for the cultural, strategic, and financial advancement of KPMG's innovation imperatives. Prior to that role, Fiona served as the National Leader for Strategic Investments, driving accelerated growth in many areas, including artificial intelligence, digital transformation, blockchain and cloud. She has also served in various industry roles in the financial services, technology and fintech sectors. Fiona is a current board member of Enactus US and the KPMG US Foundation. Prior board and chapter roles have included Professional Business Women of California, Financial Women's Association, American Society of Women Certified Public Accountants and National Investment Company Service Association. Fiona has also led philanthropic work in San Francisco with the Boys and Girls Club and We.org. Fiona has received various awards and recognitions, including Crane's Notable Women in Consulting in New York, Women Worth Watching by the Diversity Journal, Most Powerful and Influential Women by the National Diversity Council, Bay Area's Most Influential Women in Business, and Financial Women's Association Most Distinguished Board Member. She is also recognized for her many publications and speaking engagements. Prior to joining KPMG, Fiona was a tax professional. Fiona is a Certified Public Accountant, licensed in California and New York.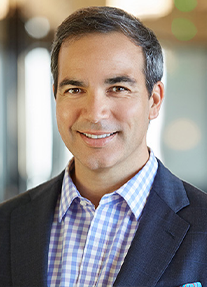 Sinan Kanatsiz
CEO, KCOMM
Sinan Kanatsiz has effectively made his mark as an outstanding entrepreneur. In 1998, while studying for a master's degree at Chapman University, he followed his entrepreneurial spirit and formed his first company, KCOMM, a Public Relations and Internet marketing agency. The company quickly evolved into a full-service marketing, government affairs and event marketing firm known for its Internet expertise and results-oriented approach.
In less than ten years, Sinan grew the firm to several million dollars in revenue, opening business centers in Dallas, New York, Dubai, Istanbul, Montreal, London, Argentina and Delhi. Currently, KCOMM has over 65 employees and contractors in several countries, and has developed campaigns for over 1,000 of the most prominent companies throughout the world. These include organizations ranging from innovative start-ups to New York Stock Exchange and Nasdaq listed companies such as Oracle, Sony, eBay, T-Mobile, HP and the University of Phoenix. KCOMM's dedication to strategic programs and results-oriented campaigns has earned the firm several PROTOS awards, the highest honor bestowed by Public Relations Society of America (PRSA). The effectiveness of KCOMM's strategies has become so widely-recognized that the firm's clients have now extended beyond the realm of technology to include elected officials, municipalities, state and federal government and multi-national organizations. As a consummate entrepreneur and philanthropist, Sinan takes his community responsibilities very seriously. In addition to mentoring high school and college students, he is often asked to speak about entrepreneurship and the Internet. He has held engagements at several universities, including USC, Chapman University, UCLA, Cal State Fullerton, UC Irvine and Cal Tech. Additionally, he was a keynote speaker at the Future Business Leaders of American (FBLA) National Conference in San Jose and is often called to speak on a variety of topics including Social Media, Search Engine Optimization, Email Marketing, Modernizing Government and the future of the Internet. Sinan's belief in the power of entrepreneurism and politics led him to start Generation NeXt in 2004, a network of young business and community leaders committed to making a difference by empowering others for the betterment of the next generation. Additionally, he founded the Internet Marketing Association in 2000, a group that has grown to over 750,000 professional members worldwide. His philosophy is to make the association free to join and underwrite all events with corporate sponsors. Past events have included the founders of Google, SalesForce, Yahoo, Facebook, Microsoft, St. Regis Hotel, Wahoos, Quest Software, Oakley and YouTube. Kanatsiz is currently expanding the group globally and involving technology leaders from Europe, the Middle East, China and India, creating the largest trade association in the world, which is defining standards for the Internet. Sinan holds a bachelor's degree in Communications, with an emphasis in Public Relations, and a Master's degree in Organizational Leadership with a certificate in Human Resources, all from Chapman University. Sinan was designated Alumnus of the Year by Chapman University in the year 2000. He was also the recipient of the Community College of California Alumnus of the Year Award in 2005. Sinan was named in the Hall of Fame for Santa Ana College in the year 2006. He has also been named as 40 under 40 and a featured Entrepreneur of the Year by OC Metro Magazine. To this day, he credits his accomplishments to his Four Pillars of Success: personal integrity; coaches and mentors; family; and education. Kanatsiz, his wife, Kai, daughter Arden, and son Archer, reside in San Clemente, California. CEO, KCOMM www.kcomm.com Chairman and Founder, Internet Marketing Association (IMA) www.imanetwork.org Founder, International Executive Council (IEC) www.iecnetwork.org Founding Member of the Board of Directors, Pretend City Children's Museum Member of the Board of Governors, Chapman University YMCA National Outreach Chairman, Youth and Government Member of the Board of Directors, Seneca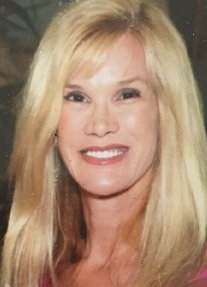 Paula Karcher
Philanthropist
Paula Karcher is a philanthropist and public speaker with a strong connection to the Coachella Valley, as well as her roots growing up in Orange County. Along with her husband, Carl Leo Karcher, she has been involved in dozens of events, causes, and foundations, which have definitely benefitted her community.
Karcher continues to connect with her community and those in need around her through her many philanthropic efforts with her husband Carl. They have been the recipients of the Annenberg Award for Leadership Giving, the YMCA Benefactor of Youth Award, the Spirit of Giving Award for the Grieving Teens/Youth for Christ organization, and recognized by the Tocqueville Society. The Karchers are members of United Way of the Desert and have been recognized as a couple by the Desert Arc Foundation, which bestowed their Queen of Hearts Award to Paula and Carl. Paula has also served as an "Aunt" for The Barbara Sinatra Children's Center Foundation since 2007, has been a Board Member of Grieving Teens in Palm Desert for high school students since 2006, and has been a Board Member of the Children's Discovery Museum of the Desert since 2006. In addition to her philanthropic endeavors, in her 20's, Paula was working in the medical industry and recognized its deficiencies, which led her to form two companies dealing with medical consulting and faith-based counseling. She still remains an active advocate in the medical field lobbying for safety and new and more progressive treatment modalities in the areas of orthopedic, cosmetic, and preventative medicine. Paula was a teacher for the Over Comers Program for mentally challenged adults for four years, and has been involved with Melodyland Christian Center embracing mental, as well as spiritual fitness. She has spoken at schools, community organizations, churches, and non-profits presenting a wide range of topics including her passion for charitable giving. Paula resides in Palm Desert with Carl and their two sons, Michael and Max. She enjoys all family and children activities and is passionate about philanthropy, travel and golf.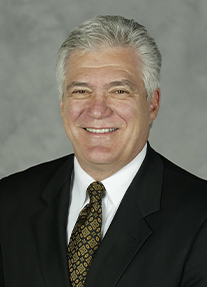 Dennis Kuhl
Chairman, Angels Baseball
Dennis Kuhl enters his 16th year with the Angels in 2019 after joining the club on Nov. 10, 2003. He was initially appointed as the Angels' seventh president before being promoted to club Chairman on Nov. 14, 2009. Kuhl continues to oversee the administration, along with a renewed effort in the area of civic affairs and community outreach. He also played a key role in working with Major League Baseball in the Angels hosting the 2010 All-Star Game.
Kuhl is also actively involved in several Southern California charities. He serves as president of the "Light the Night" event which supports the Leukemia and Lymphoma Society and is a founding board member of The Pacific Club IMPACT Foundation/Lott Trophy. Kuhl is a member of the Board of Governors at Chapman University, along with the board of directors for several nonprofits, including: the Los Angeles Sports Council, Boys and Girls Club of Anaheim, Tiger Woods Foundation and the Alzheimer's Association of Orange County. Additionally, he serves on the advisory board for the Irvine Public School Foundation and the Angels Baseball Foundation Board of Directors. A Boonton, N.J. native, Kuhl graduated from the University of Arizona in 1970 with a bachelor's degree in business administration. In 2009, he was named the 'Business Man of the Year' by the Anaheim Chamber of Commerce. He currently resides in Newport Beach.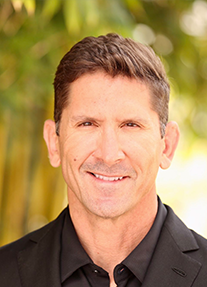 Scott Lopez
Managing Director of Capital Markets at Octane OC
Drawing on more than 25 years of leadership experience in the financial and life sciences industries, Scott Lopez has uncommon insight into investment banking, investor relations, and the public and private markets. He is an Investment Banker with FNEX Capital (www.fnexcapital.com) and Managing Director of Capital Markets at Octane OC in Orange County, CA (www.octaneoc.org.)
He is also the owner of Lopez Enterprises, a minority, service-disabled veteran owned, economically disadvantaged business that offers expertise in consulting and advisory, investor relations, business development, ecosystem innovation, and joint venture partnerships. Scott Lopez earned an MBA from Arizona State University's Thunderbird School of Global Management and is a graduate of the University of New Mexico. He has also completed executive education courses at Pepperdine and the Harvard Business School. Scott has two daughters in college and holds a brown belt in Brazilian Jiu Jitsu. His philanthropic passion focuses on literacy and disadvantaged veterans. He resides both in Newport Beach, California, and New Mexico.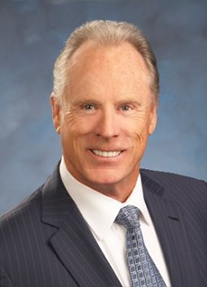 Bill Passo
Founder And CEO, Passco Companies
William O. Passo is a true professional in the real estate investment industry. He completed his first purchase of a multifamily investment project in Anaheim, California in 1976.
During his career, which has spanned nearly four decades, Mr. Passo has directed the formation of more than 200 private and public limited liability companies, Tenant in Common programs, limited partnerships and Delaware Statutory Trusts. He has also directed the acquisition, entitlement, management, leasing and/or disposition activities of over 250 retail, office, multifamily and land properties, raising more than $1.4 billion in investor funds. He was the first to present to the IRS the concept of the Tenant-In-Common (TIC) investment structure through which individuals were given the opportunity to complete a tax deferred exchange under IRC section 1031 by acquiring an undivided interest in Real Estate. Following that presentation the IRS in 2002 validated the business, which became an industry by the passage of Revenue Procedure 2002-22, which specified the requirements for obtaining a Private Revenue Ruling on an individual Tenant in Common/1031 offering. As Founder and Chief Executive Officer of Passco Companies, he is responsible for the creation of a firm that is now recognized nationally as a leading real estate operating company that has acquired, managed, and/or developed well in excess of $3 billion in real estate investments with properties in 21 states. Mr. Passo holds a Juris Doctorate degree from the University of California, Los Angeles (UCLA). He practiced law from 1967 to 1985, specializing in real estate syndications and related tax and securities matters. He also holds a Bachelor of Arts Degree with honors from California State University, Long Beach. A registered representative and principal of Passco Capital, Inc., Mr. Passo has been a member of FINRA since 1998. He holds registered representative and general principal licenses, and has been a licensed California Real Estate Broker since 1974. Mr. Passo is a member of the International Council of Shopping Centers (ICSC), the Alternative & Direct Investment Securities Association (ADISA) and the Building Industry Association (BIA), and is a former Director of Catholic Charities Retirement Homes, Segerstrom Center for the Performing Arts and Western Medical Center Satchel Group. He is a past president of the Rotary Club of Santa Ana.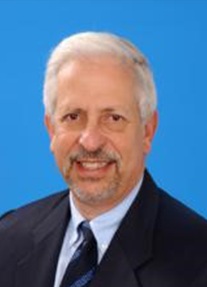 Arnie Rubin
Former Chairman & CEO, Funrise, Inc.
Arnie Rubin, a 50+ year toy industry veteran, co-founded Imperial Toy in 1969 and founded Funrise Toy Corporation in 1987. Funrise was best known for manufacturing and marketing of the Tonka brand of vehicles under license from Hasbro since 1999.
Rubin is the past Chairman of the Toy Industry Foundation (TIF) and Toy Industry Association (TIA). In 2009, he was named to the Toy Safety Certification Program's Oversight Council and elected as president of the International Council of Toy Industries and was a member if the ICTI Care Board of Governance. In 2012, Rubin was named the 2012 Toy Industry Hall of Fame inductee. The Toy Industry Hall of Fame recognizes individuals who have significantly contributed to the growth and success of the toy industry. Rubin was recognized for his outstanding contributions and service to the toy industry during the T.O.T.Y. (Toy Of The Year) Awards ceremony held on February 11, 2012, in New York City. Rubin joined former inductees including Alan Hassenfeld, Al Verrecchia and Brian Goldner, Hasbro, Inc., John Lasseter, Walt Disney Company/Pixar Animation Studios, Sam Walton, Walmart, Neil Friedman and Charles Lazarus, Toys 'R' Us to name a few. In addition to his support of the Toy Industry Foundation, Rubin has served on the Board of Directors of the Jewish Braille Institute, and was Chairman of the Board of Directors for the Institute for Families of Blind Children. He organized the Toy Run for Kids benefiting Children's Hospital of Los Angeles, which has brought donations of more than $100,000 annually.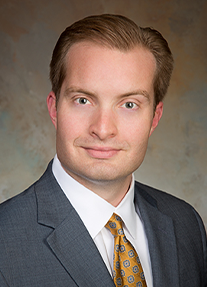 Joe Stapleton
President, Spinnaker Investment Group
Joe Stapleton is a Co-Founder for Spinnaker Investment Group. In this role, he assists businesses and individuals achieve what is most important to them by bringing in line their goals and desires with their financial resources. He holds a Bachelor of Science in Business Finance and Entrepreneurship from the University of Arizona.
Spinnaker Investment Group, LLC is a privately owned, boutique investment company that cares deeply about our clients and is committed to helping them realize financial independence. The Spinnaker team has the autonomy to advise you on the best way to achieve your financial objectives by building strategies and portfolios that suit your personal goals.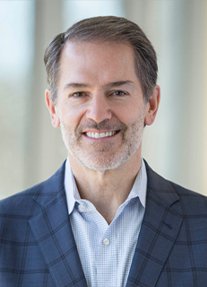 Jim Steele
President of Global Strategic Customers
Jim Steele has more than 40 years of business experience with some of the Information Technology sector's biggest players including Salesforce, Ariba (SAP), Yext and IBM. Steele is an accomplished executive with a strong track record of success in building and leading global sales organizations.
Currently, as President of Global Strategic Customers at Salesforce, he is responsible for bringing the full power of Salesforce to its largest and most strategic customers. Prior to rejoining Salesforce, Steele served as Yext's President and Chief Revenue Officer. Previously he served as President and Chief Revenue Officer of InsideSales, the industry's first AI-powered predictive sales acceleration platform. Prior to joining InsideSales, Steele served at Salesforce for 12 years as Chief Customer Officer and President of Worldwide Sales and Operations where he helped grow the company from $25 million to more than $5 billion in revenue. Steele joined Salesforce in October 2002 from Ariba (SAP), where he served as Executive Vice President of Worldwide Sales. Steele started his career with IBM, where he spent nearly 23 years, rising through the ranks to a variety of executive roles, including nearly four years in Tokyo as Vice President of System Sales, as well as General Manager of Telecommunications in Asia Pacific. Steele holds a B.S. in Civil Engineering from Bucknell University. He lives with his family on a ranch outside Park City Utah.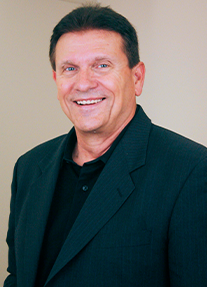 Christopher Trela
Christopher Trela is Artistic Assistant Professor of Public Relations and Advertising at Chapman University's Dodge College of Film & Media Arts. He began teaching at Chapman University as an Adjunct Professor in 2011, and joined the faculty as an Assistant Professor in 2019.
Christopher is the Owner and President of ArtsPR, a boutique PR agency that specializes in public relations services for arts organizations. Current and past clients include: Pacific Symphony, The Laguna Playhouse, Long Beach Symphony Orchestra, Festival Ballet Theatre, Irvine Barclay Theatre, Chance Theater, Classical Mystery Tour, Balboa Performing Arts Theatre, and many more. Duties performed for these organizations include: media relations, PR campaigns, writing and distributing press releases, pitching stories, maintaining websites and social media, as well as other related PR services. As a writer, Christopher has had more than 3,000 articles published over the past 30 years in publications throughout Southern California, including Coast Magazine, OC Metro Magazine, OC Register, Metro Menus, OC Family, Performing Arts Magazine, Westways Magazine, Dining Out Magazine, and many others. He also wrote the coffee table book "Newport Beach Centennial: Celebrating a Century," in 2005. He spent two years (2004-2006) under contract with Disneyland to write scripts, script treatments and VIP correspondence for the Special Events department during Disneyland's 50th anniversary celebration. Christopher is also a playwright and founder of New Voices Playwrights Workshop, which celebrated its 20th anniversary last year. He has written and directed more than 20 short and full-length plays that have been produced in Orange County, Los Angeles and New York. As a photographer, his work has appeared in the L.A. Times, The Orange County Register, OC Weekly, OC Metro, OC Wine/OC Menus, Coast, Newport Beach Independent, and many other publications throughout Southern California. Christopher is a member of the Orange County Press Club, Southern California Restaurant Writers Association, and the Public Relations Society of America (PRSA). He served four years as President of the Orange County Press Club, and four years as an Arts Commissioner for the City of Newport Beach. Christopher received a PROTOS Award from PRSA for Best PR Campaign for Laguna Playhouse, Platinum and Gold MARCOM Awards for PR programs, a gold HERMES award for Outstanding Press Release, and several Awards of Excellence from PRSA. He has received numerous awards for news and feature writing from the OC Press Club including first, second and third place in the 2020 OC Press Club Journalism Awards, as well as awards for photography and for his famous chocolate chip cookies.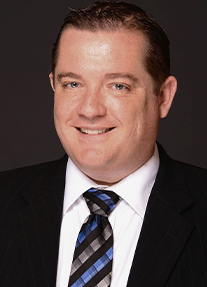 Michael T. Travis
Partner, Parker & Covert LLP
Michael T. Travis has served as legal counsel for schools and colleges throughout the state of California for more than 16 years. In working directly with educators, students, and the community, he has witnessed first-hand the life-changing impact that literacy can bring to the lives of those who need it most.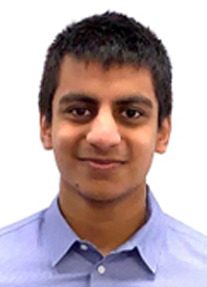 Vishal Tummala
Vishal Tummala is a senior product strategy associate at PIMCO, focusing on alternative investment strategies. He has four years of investment experience, including two years on PIMCO Canada's institutional client management team in Toronto.
He holds an undergraduate degree from the University of California, Los Angeles. Vishal is passionate about educational and environmental issues, focusing his philanthropic efforts to improve outcomes in early-childhood education, gender equality, and global sustainability.