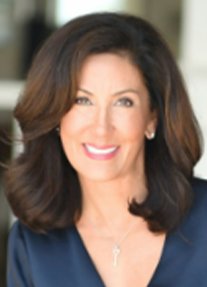 Sue Grant
Founder/Volunteer CEO
Sue Grant is a visionary whose passion for giving the gift of literacy to struggling readers has fueled the formation and success of The Literacy Project. Grant's focus on her college education in psychology forged a desire to help troubled youth and thus began a lifelong journey to help those who needed it most.
Throughout her career, she has been involved with "bridging the literacy gap" amongst these children dating as far back as serving on the PTA board of her children's elementary school. She earned the "1988 Honorary Service Award" for her outstanding service to children and youth in literacy from the California Congress of the Parents, Teacher, and Students, Inc. Sue Grant has forged a lifelong career in helping the disadvantaged child, and in 2009 she founded The Literacy Project to serve the purpose of solving reading problems amongst school-age children who were endangered of becoming illiterate adults. Her vision and leadership as a Volunteer CEO have helped change the trajectory of illiteracy by serving over 10,500 children throughout Southern California, Utah, and Arizona and raising over $4.45 million for the cause. In 2011, the American Women Business Owner's Association awarded her the "Businesswoman of The Year Distinction Award." By 2012, her passionate career led her to be featured as one of "OC's Top 50 Business Leaders with a Cause" in the ON PURPOSE publication. She was one of three nonprofits representing the U.S. at the 2018 Annual EURead Summit along with 22 countries, and one of five finalists chosen at the 2020 International World Literacy Foundation Awards for excellence in service. In 2022, she was featured as one of "20 Most Inspiring Women Entrepreneurs 2022" by The Women Leaders Magazine. Grant is a founding member of the Coalition of Reading Excellence in Washington, D.C., a national voice promoting structured literacy. The Literacy Project has been continuously recognized with the U.S. Congressional Special Recognition Award for its "Outstanding Service to the Community." Sue Grant's primary passion has focused on serving school-age, underserved children, and literacy issues over her lifetime. She would tell you that there are many ways to save a life. The gift of reading is one of them.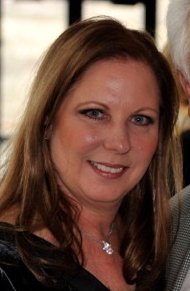 Laura Redd Rubin
Regional Director
As Regional Director, Laura is a consulting professional and brings more than 40 years of executive management and philanthropic experience to The Literacy Project. Laura Rubin's extensive background in everything from managing complex organizational structures to planning annual special events helps The Literacy Project with effective communication and solid relationships with educators, volunteers, and supporters.
Laura applies her keen attention to detail, problem-solving abilities, and financial literacy to effectively meet the challenges of The Literacy Project's fight against illiteracy. Laura's role as the Regional Director focuses on the stewardship of school programming, public and donor relations, as well as event planning and fundraising. She also leads the charge on expanding The Literacy Project's digital communication platform and fundraising tools. She will serve as the TLP liaison for Utah school districts, the Booster Club, and volunteer management. An avid golfer and foodie, Laura and her husband enjoy entertaining friends and family, travel, and time with their two children and five grandchildren.